Happy Monday everyone, how was your weekend?
I originally had a different post intended for today, but my weekend ended up being busier than I anticipated...which is definitely not a bad thing! I'll have that post for you later in the week, but for now I want to talk awards season fashion!
As I mentioned
before
, I absolutely love this time of year because I think it's so much fun to see all my favorite celebs dressed in gorgeous gowns for all these awards shows. It makes it feel like there is still a little bit of old Hollywood glamour left and not just the trashy tabloid wasteland that we see the rest of the year. The SAG Awards were on TV last night and while I didn't get to watch them, I got a chance to look at all the photos of what everyone wore (which is really all I care about anyway!). I realize that sometimes a dress can look different in one picture than when you actually see it on screen, but based on the photos, here are my favorite looks:
Emma Stone in Alexander McQueen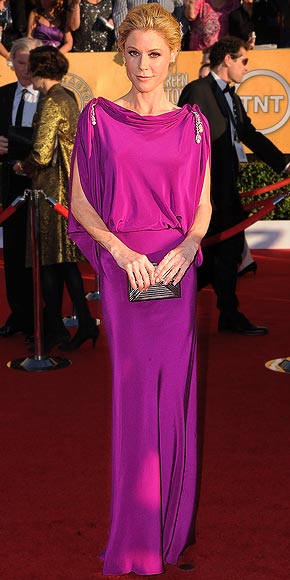 Julie Bowen in Temperly London
Stacy Keibler in Marchesa
Emily Blunt in Oscar de la Renta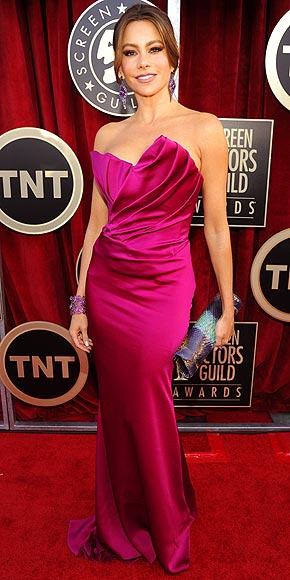 Sofia Vergara in Marchesa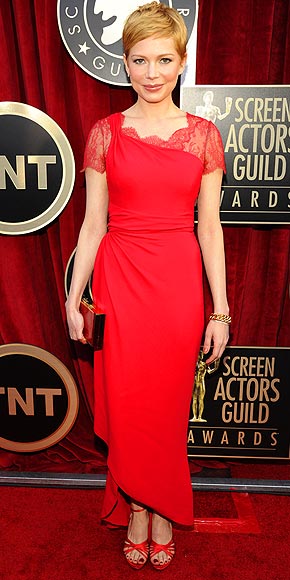 Michelle Williams in Valentino
And speaking of awards season, the reason I wasn't able to watch the SAG awards last night is because I was out at the movie theater watching this:


I went to see it with my husband and my in-laws (who are visiting from Oregon right now!) and it was
SO
good. I was a little hesitant to go see this movie because I had heard that it was a tear-jerker, and I'm not always a fan of sad/heavy movies, even though it's rare that I actually cry during a film. I ended up
bawling
through a good 1/3 of this movie, but would still
very
highly recommend it because it's such a beautiful example of how a film can make you feel such intense emotions. Extremely Loud & Incredibly Close embodies the ups and downs of the human experience, and I thought every aspect of the movie was very well-done. (I cannot believe that the kid, Thomas Horn, who played the main character is not nominated for an Oscar because he did an
amazing
job) The film is nominated for the Oscar for best picture, so if you're like me and you like to try to see some of the nominated movies before the Academy Awards, this is a must-see.
Have a fantastic Monday friends, and don't forget to
enter my giveaway
to win this beautiful necklace from Shabby Apple! Xoxo